Earlier this year, I had the pleasure of participating in a photography workshop in Tuscany. As the life-long learner that I am, and always will be, I deeply enjoy picking up and fostering new skills, personally, and professionally. It gave me the chance to enhance my craft as a photographer and artist but it also touched me on a much deeper, personal level.
Let me just put it this way, often it is the human connections that leave the biggest impression in our hearts, and our souls. Meeting Nadia and the other fellow photographers, being able to connect and share our dreams and experiences just sparked some amazing ideas and actions within our small group. Memories I do cherish to this very day.
On the second day of the workshop, we all went out to practice and learn from each other. The location, Borgo Pignano, couldn't have been more beautiful, a stunning borgo nestled between the soft, rolling hills of Tuscany, which literally is the land of all my dreams.
I will leave you to enjoy the pictures of a beautiful couple in a breathtaking location, dressed in stunning bridal fashion, and garnished with the most beautiful, opulent bouquet, arranged by Susanne of The Blue Carrot.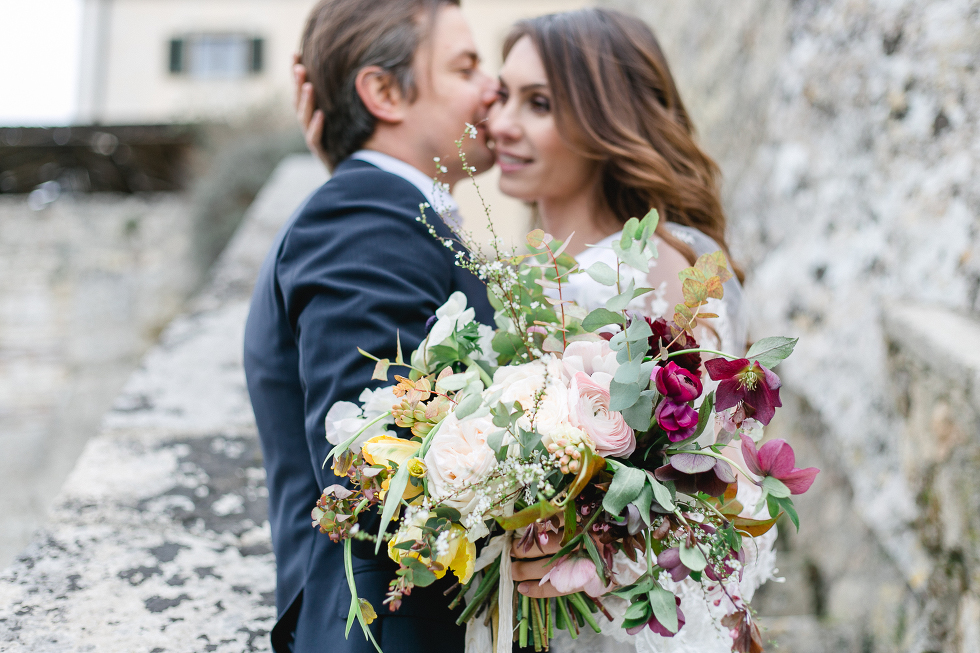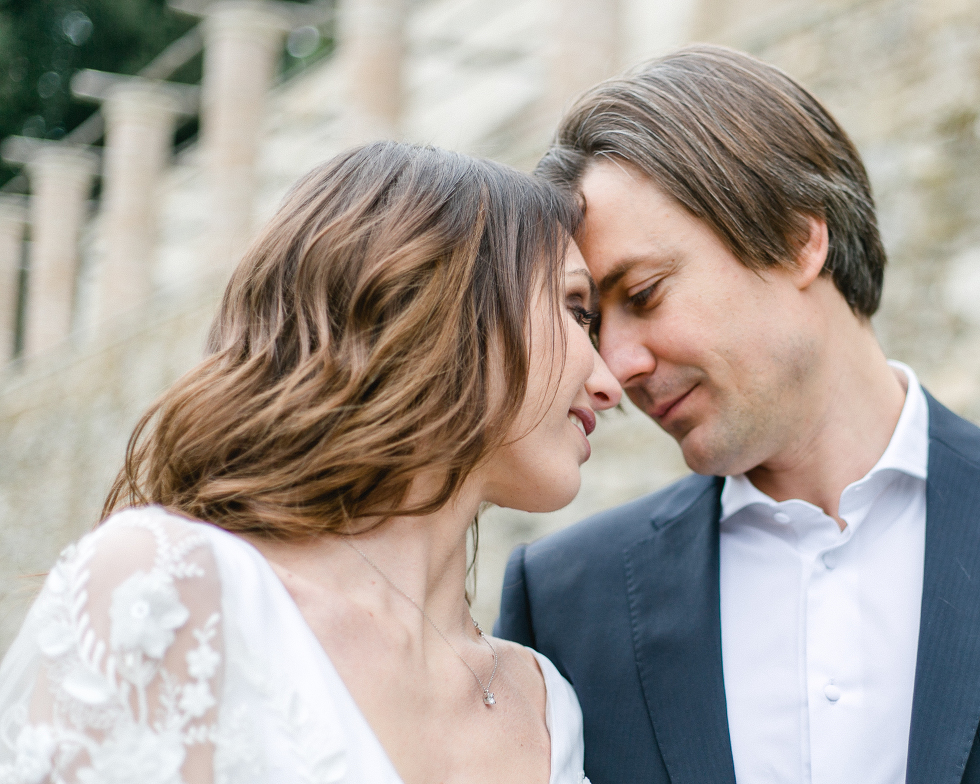 Event organised by Le Jour du Oui/Il Profumo dei Fiori – The Love Affair / Venue: Borgo Pignano / Groom suit: Armani Collezioni / Hair&Make up: Lara Navarrini / Flower design: The Blue Carrot / Photography: Christine Juette / Graphic suite: Caratterino / Wedding dress: Marianna Lanzilli / Table plates, flatwares, glasses: Noeliya / Wedding Cake: Qualcosa di Dolce
If you share my love for Tuscany, and are considering getting married there, get in touch with me. I'll be more than happy to connect you with my favorite wedding vendors there, and of course, photograph your country, garden or outdoor wedding. This country has so many wonderful wedding locations, it's actually a dream for anyone whose heart beats for dinner under the stars, set amongst olive groves, in a place with history, character and charm. Do you have your free copy of my guide 'The best locations for your country, garden & outdoor wedding' yet? I have listed many wonderful wedding locations for a relaxed country or garden wedding in Tuscany, Umbria & Le Marche in there. Click here to download it.