A few weeks ago, while the apple and cherry trees were in full bloom, my husband and I met with a team of other talented creatives in the tiny village of Glaisin, located in the beautiful countryside of Northern Germany. Right there, where Hochzeitshof Glaisin has established itself as a one-stop-shop for brides looking to find their dream dress, shoes and accesssoires, we found the most gorgeous backdrop for our little project: a styled shoot which took its inspiration from a simple and relaxed spring garden wedding.
After our model bride had gotten ready inside the bridal studios of Hochzeitshof Glaisin, we went outside to explore the idyllic location and to capture her in that sweet kuessdiebraut-dress under the blooming canopy of apple, pear and cherry trees. We also setup a small table and decorated it with branches of the blossoming fruit trees, delicate tableware, cupcakes and lemonade.
I found the springlike bouquet so pretty, with those tender, may green twigs of birch that seemed to be dancing in the wind along with the white ribbons. Details like this are pure bliss for me!
Much love & happiness,
Christine
PS: brides: once you've found your dream wedding dress at Hochzeitshof Glaisin, you can take your mum and bridesmaides over to the little country café next door, and celebrate with a slice or two of their traditional homemade cakes. That's exactly what we did once we were finished taking the pictures! :-)
PPS: This styled shoot was recently featured here – thank you Frieda Therés!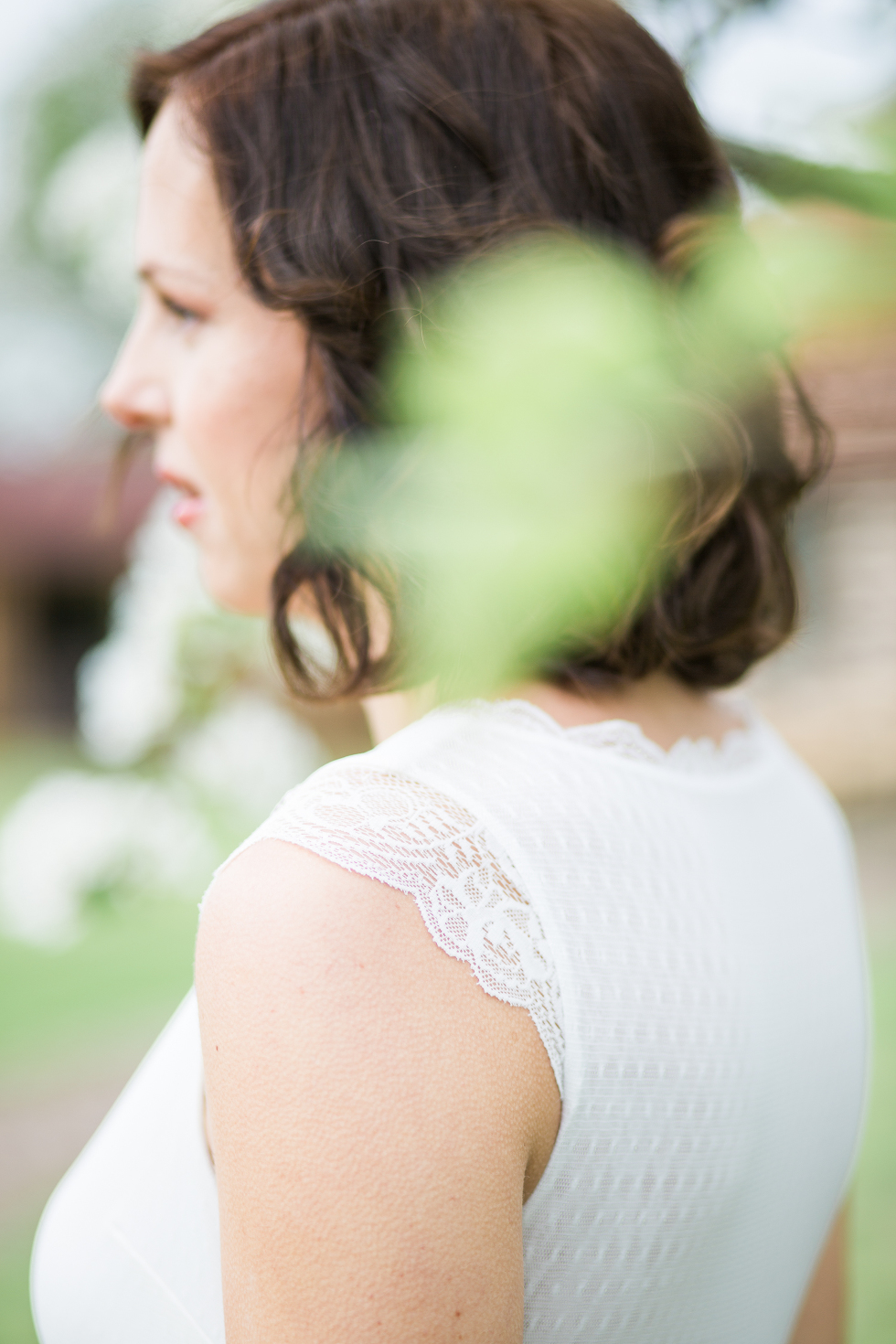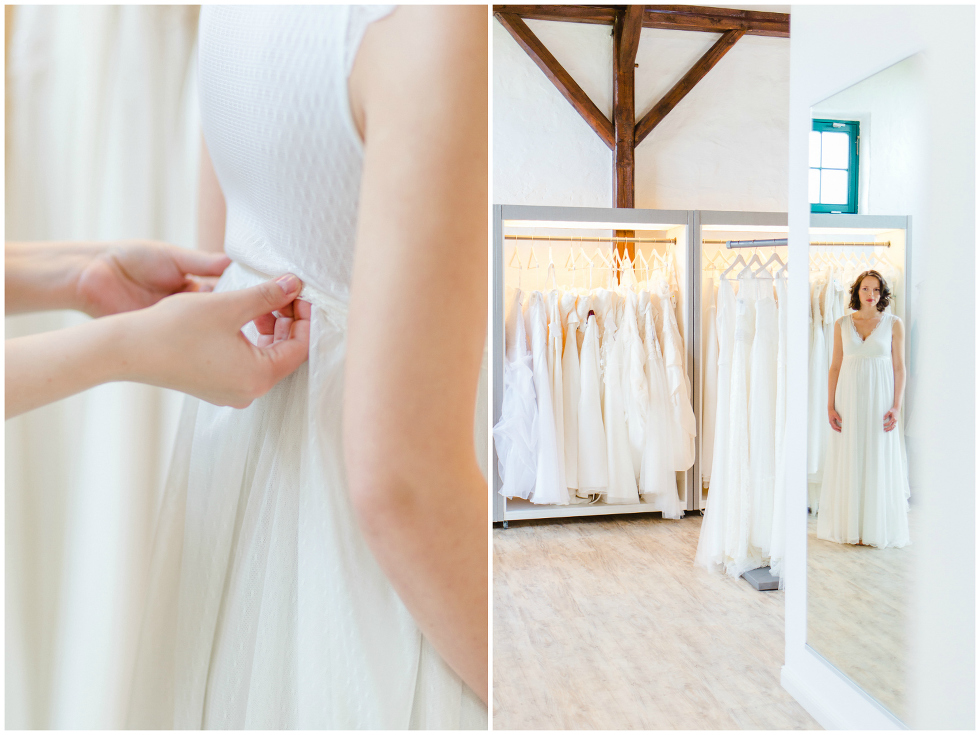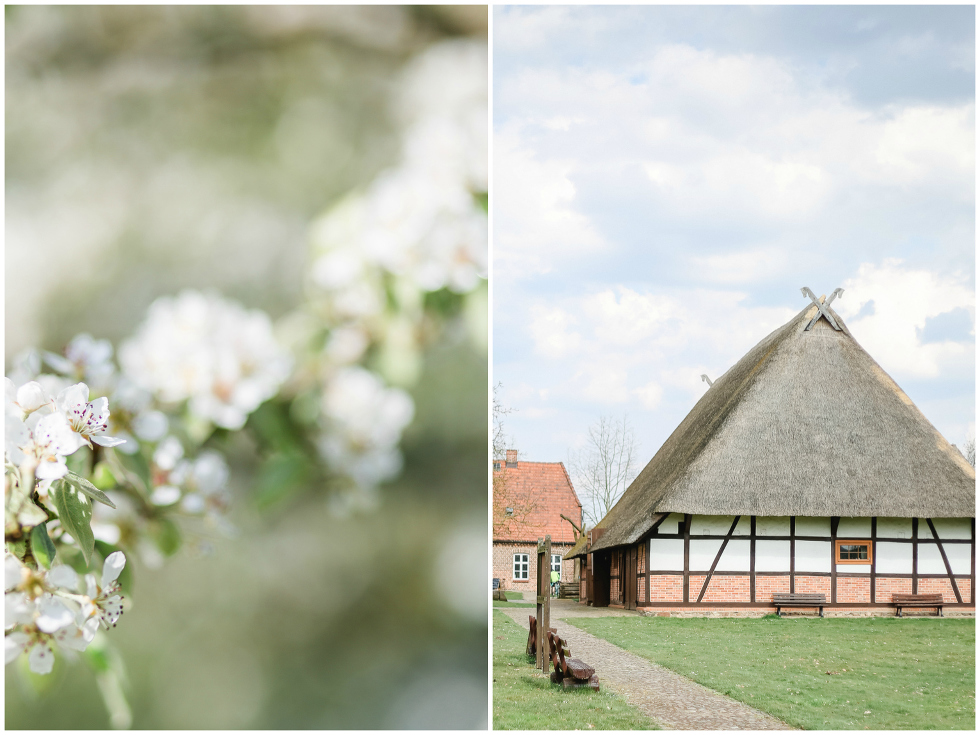 Contributors:
Concept, Styling & Photography: Christine Juette
Location: Hochzeitshof Glaisin
Dress: Kuessdiebraut via Hochzeitshof Glaisin
Flowers: Weiße Libelle
Hair and Makeup: Mby Randrianantenaina
Tablesetting: gotvintage
Stationery: Wednesday Paperworks
Model: Anne-Kathrin Dähn