Since I always like to read these kind of lists by others, I thought I share what made me happy this year, too.
I didn't read too many books this year, mainly because life was busy and we were on the road a lot and I also read quite a few business-related newsletters which kind of makes up for it a little… BUT the books I read this year I really enjoyed. I was actually surprised by how many cookbooks are on my list, food definitely is an important part of my life.
I mostly read English media, and mostly on my kindle, for practical reasons: when you travel around with your car and change location every few weeks/months, space is limited. And real books take up a lot of space. So kindle it is!
Here are this year's favourites:
Deep Country: Five Years in the Welsh Hills – Neil Ansell
I only took five books with me at the beginning of this year when we started our laptop/multi-location lifestyle/roadtrip. All my other beloved books now live in boxes in a Berlin storage space. This book was one of the five I took with me as it had been sitting on my stack of books-to-read for quite a while. And I love it! Here's an excerpt:
'I lived alone in this cottage for five years, summer and winter, with no transport, no phone. This is the story of those five years, where I lived and how I lived. It is the story of what it means to live in a place so remote that you may not see another soul for weeks on end. And it is the story of the hidden places that I came to call my own, and the wild creatures that became my society.'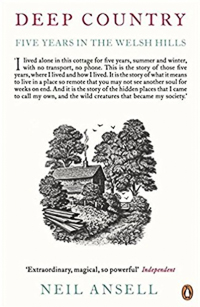 The Courage to be Creative – Doreen Virtue
Boom! This book! A recommendation by my mentor who at the beginning of this year urged me to spend time every day being creative. So my camera (not just my mobile) became my companion pretty much every day of this year. You know, as photographers, we tend to only take our camera when we have a shoot. Which is not the way it should be! Aaah, this book is great. One that should be read in school, but I think that of a lot of the books I read, ha!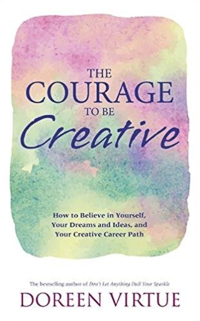 Pause: How to press pause before life does it for you – Danielle Marchant
There were moments this year where I really needed this book. Take the quiz at the beginning of the book to see where you stand. The whole book is a great reminder how much we need to care for ourselves in this rather noisy world.
Before They Pass Away – Jimmy Nelson
WOW. Just wow. This book is such a treasure trove. Jimmy Nelson photographs tribal cultures around the world, cultures that thanks to globalisation will probably soon have disappeared from our planet, along with their traditions, rituals and ancient wisdom. Just the thought of this makes me cry. With his photographs, Jimmy preserves at least a bit of the rich variety our world once developed, for generations to come. Also do check out Jimmy's instagram account.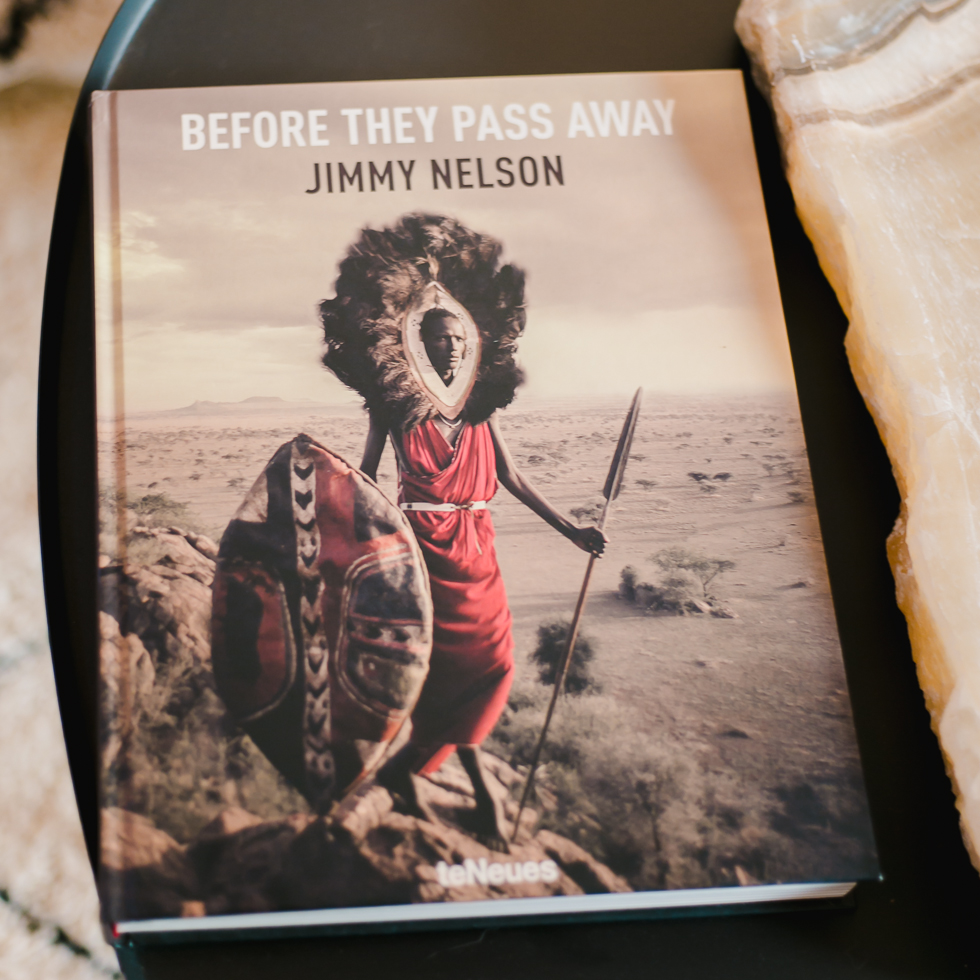 Throughout the whole year, I re-read and re-read and re-read T.Harv Eker's Secrets of the Millionaire Mind and Steve Siebold's 177 Mental Toughness Secrets of the World Class. They are my bible!

Cookbooks:
Gather Cook Feast: Recipes from Land and Water by the Co-Founder of Toast – Jessica Seaton
If a book starts with "I only ever wanted to live in nature", you can bet that I'll read it. One of these books that is beautiful inside (recipes and stories) and out (cover, feel etc.). And some very interesting recipes as well! How about Toasted Hay Mashed Potatoes? Salt-Baked Vegetables? Spicy Breakfast Peas? Blackcurrant Leaf Cooked Cream? Slow Roast Quince? Right now living on my kindle, I want to get this as a real book once as I have my own kitchen again.

Kaukasis The Cookbook: The culinary journey through Georgia, Azerbaijan & beyond – Olia Hercules
I discovered this book while having a browse through a book store in England and spent the next two hours immersed in its pages, and ever since dreaming of a trip to Georgia. What an undiscovered spot on our planet Georgia must be! I love the down-to-earth approach of the photos and recipes – nothing seems styled, instead simply prepared in grandma's kitchen and in traditional village bakeries and looks SO natural. As if Olia just walked in one day, taking photos and jotting down the recipes. What a great surprise this book is. It put Georgia on my mind for sure.

Acquacotta: Recipes and Stories from Tuscany's Secret Silver Coast – Emiko Davies
I met Emiko at an event and photo workshop in Florence this summer (see photos further below). She's written a great book about Florentine cuisine and her latest one is about the Maremma futher down in Tuscany. Wonderful stories and recipes. I really wish there was a Kindle version! Check out her blog, too.

French Country Cooking: Meals and Moments from a Village in the Vineyards – Mimi Thorisson
Ah, Mimi! Of course! Been reading her blog for years, got her first book, so had to have her second one as well. I'm more into the stories rather than the recipes. It's just so lovely to dream myself away into life in the French countryside from time to time. Feels even better when I'm simoultanously living in the countryside somewhere in the world. :)

Round to Ours, Jackson & Levine
Wonderful photos and cover that made me fall in love with this book! I remember finding this book in a bookstore and thinking, gosh, there are so many beautiful books around these days!

London Coffee – Lani Kingston / Hoxton Mini Press
I LOVE coffee culture, and I love books about coffee culture, so I had to have it. Oh and all the books published by Hoxton Mini Press – can I have them all, please? Pleeeaaase???

The Christmas Chronicles – Nigel Slater
What a great book. Great stories about what makes this time of year so special and all the (English) traditions around it. I adore the stories about Nigel's weekend trips to various Christmas markets in Europe in December. So lovely to read what he finds worth remembering of Cologne and Nuremberg, and he really makes me want to visit Vienna in winter, too.

And I couldn't end this book list without mentioning my OWN book: "Vom Glück im Freien zu heiraten" It's written in German (obviously), and I wrote it for outdoor wedding brides on how to celebrate a relaxed outdoor/garden wedding. Full to the brim with tips on everything they need to think of when planning an outdoor wedding. I know it helped so many brides, this year alone. Actually, I had a big grin on my face this year at the weddings we shot as I saw many things implemented that I recommend in the guide. I'm just thankful I got the idea to write this guide and hence to help many brides have a wonderful, laid-back day, with their favourite peeps and without all the stress and expectations! You can get it here.

In 2018?
I want to get back to reading German classics. I loved them in school, like Effie Briest by Theodor Fontane but I also want to dive into books I've always wanted to read but haven't gotten to yet, such as 'Kleider machen Leute' by Gottfried Keller.
And I'd like to get back into reading travel writing. I was a serious addict of travel writing books a couple of years ago; I probably own every possible non-fiction book that's ever been written about Tuscany (not true, but feels like it). Those books are taking a break in boxes in our Berlin storage space right now, waiting until I will happily unpack them again.
I think I'll start with short stories. Diving in and out of countries, foreign places, just for fun. And maybe I read a bit more about Georgia, since I loved Kaukasis so much?
Podcasts:
This year I really jumped onto the podcast bandwagon! Wahoo! I listen during my country walks, or long car rides. Here are a few of my favourites:
Being Boss by Emily Thompson and Kathleen Shannon
Aaah these two are so refreshing. Every podcast instantly brightens up my mood!
That's what she said by Kristen Kalp
One of the finds for me this year. Thank you, lord, universe, whatever. Business for the introverted one. YES! If you feel like this tiny intro speaks to you, listen to it. It's really great. And you might be binge-listening over the next couple of days, as I did this summer.
I can't help it. I just love birdsong so much!!!!!!!!!!
Sorry, only in German. Facts and stories about the greatest mystery of our universe: the universe itself.
Movies/TV:
I don't watch a lot of TV. Basically, more than often I prefer a good read over a good watch. But, these were the ones we watched and ended up really liking:
Wartime Farm (BBC) – life on an English farm during World War II. A little bit like Downton Abbey, only on a farm.
Nigella Lawsons' At my Table (BBC) – having been a fan of Nigella for ages, this was a must-watch
Skillshare – I watched a lot of photography courses on skillshare. LOVED the one by Andre D. Wagner – Street & Documentary Photography: The Ongoing Moment so much that I had to watch it several times. This guy's so cool. Down-to-earth. Just doing his dang thing in NYC, a joy to watch and an inspiration, too. Makes me want to print my photos more too!
Also great on Skillshare: Fashion Photojournalism: Capturing Style on the Street by Adam Katz Sinding showing us how he shoots at fashion shows around the world. Cool dude, ey.
New recipes I discovered:
(I collect recipes from my travels like other people collect souvenirs. Or shoes.)
Spaghetti all'amatriciana – discovered in the little restaurant close to our September/October abode and really liked it. Here's a good recipe.
Sweet potato tacos – inspired by Maria Bonita on Danziger Straße in Berlin. Fortunately, we lived right next door for three weeks this summer, so believe me when I say we were there often. I'd take one now! (There are good recipes floating around online when you google sweet potato tacos)
Mint flavoured hot chocolate– OMG. SO good. Café Nero in the UK serves this before Christmas and it really is SO GOOD.
Schiacciata all'uva – everyone eats this sweet treat in Florence during grape harvest time (during the month of September), you can find it in every bakery at that time. Emiko's recipe is very good. My favourite version is made by l'angolo saporito on Via Sant'Onofrio. It's very moist and they sprinkle anise seeds on top which make it super yum!
Emiko serving her Schiacciata all'uva at a workshop in Florence this summer

And on to the next year! Let's see what I'll discover in 2018!
.
.