Boom! You know that feeling when you meet someone for the first time and it just clicks…?! This is what happened when I first met Jen for an aperitivo, a couple of days before our personal branding photo session in Florence. You meet and start talking and within minutes realise you have so many interests in common and share pretty much the same world view and wish you could continue chatting for days… what a wonderful, inspiring, sweet and gorgeous woman Jen is!
Jen confessed she was pretty nervous about the photo shoot and usually reacts a bit funny seeing herself on photos – and the camera-shy part in me could totally relate to that (yep, says a photographer!). However, after setting our intentions right before the branding shoot to have as much fun together as possible and be totally relaxed and happy about everything… as soon as we started shooting, we got into the flow so easily, laughed a lot and just had a preeetty good time shooting in Florence! In the end Jen enjoyed the shoot so much, that we're already into planning the next one!
Yep! My clients blow my mind!
It's the part I love the most about my job, to be able to turn something many people including myself are a bit afraid of (a photo shoot) into a fun, and often even transformational experience. Something someone looks back to with joy and excitement even months after the shoot, and cannot wait having the next one.
Jen Mascali is a handbag designer from NYC. Her bags are inspired by Native American art, made from soft leather so they can move with the body, and have a hippie character to them. Jen loves wearing lots of jewelry (which started in school when she had to wear a uniform and chose jewelry to express herself) and also her handbags wear 'jewelry' in the way she chooses the hardware to accessorize them with. A passion for fashion and design has been in her family's blood for generations, her great grandfather crafted Grace Kelly's wedding shoes, and now her own bags are worn by stars such as Halle Berry. Cool!
For this shoot we had Jen's new venture in mind: as she guides private tours around Florence's leather artisan shops, introducing them into the craftmanship of leather making, the goal for our branding shoot was to showcase her expertise around the field and including lots of detail shots that would show her favorite material, leather. So part of our shoot took place in one of the artisan leather shops to which she takes her tours and used it as the backdrop for the branding session. As many creatives, Jen likes to take her work outside with her, getting many inspirations for her designs while being out and about in Florence, her adopted home city, so of course we also wanted to show her working on designs and choosing from leather samples while having drink on a bar's terrace.
The beauty and focus of Jen's tours is that with them, she builds an awareness of artisan traditions and what 'Made in Italy' really means, what makes a quality leather, why it's sadly become so rare and why it is of course different to some imports from abroad. Jen's heart so beats for this beautiful material, you can feel it when she talks about it and when she shares insights about her design process. Did I make you curious to check this lady and her creations out? Have a look at her gorgeous bags here!
Interested in having a branding or business photo session with me? My business portrait sessions start at an hour and can be extended to a whole branding session depending on what you would like to have captured. Either get in touch with me or find more info about the business photo sessions here.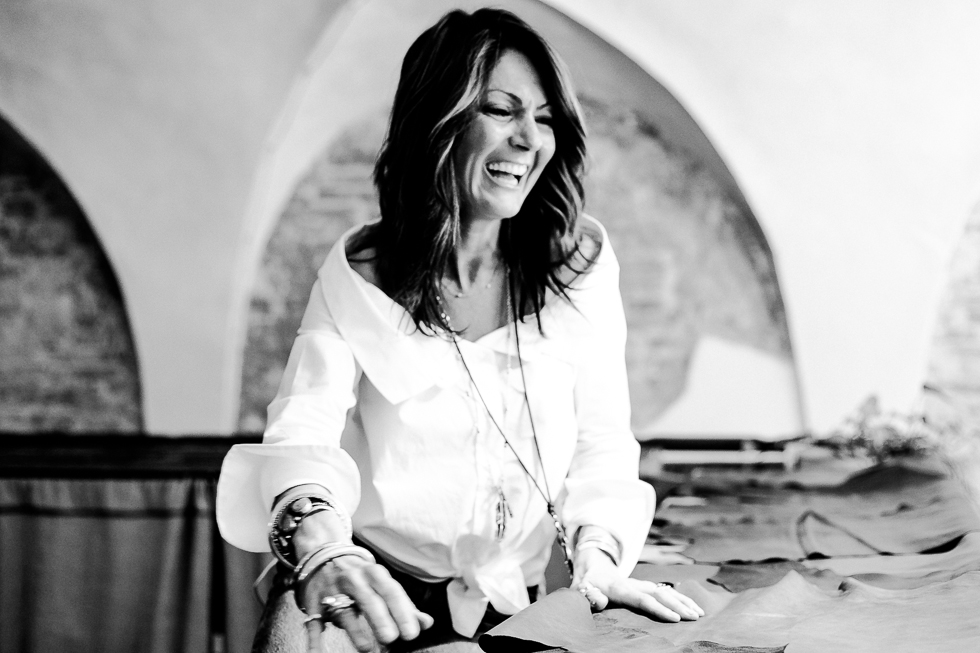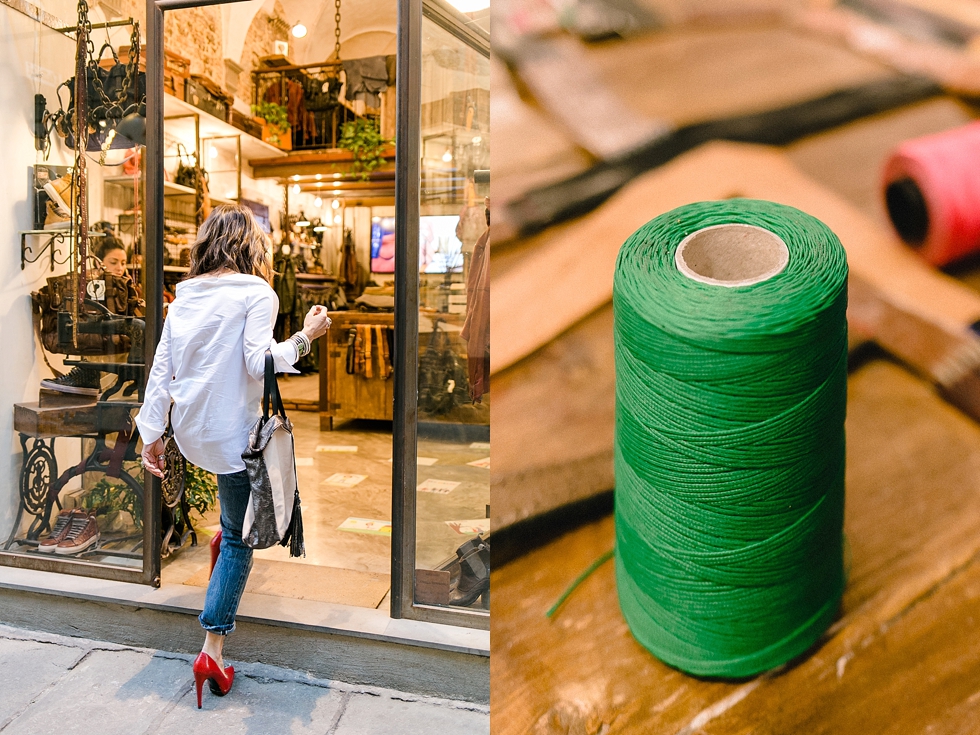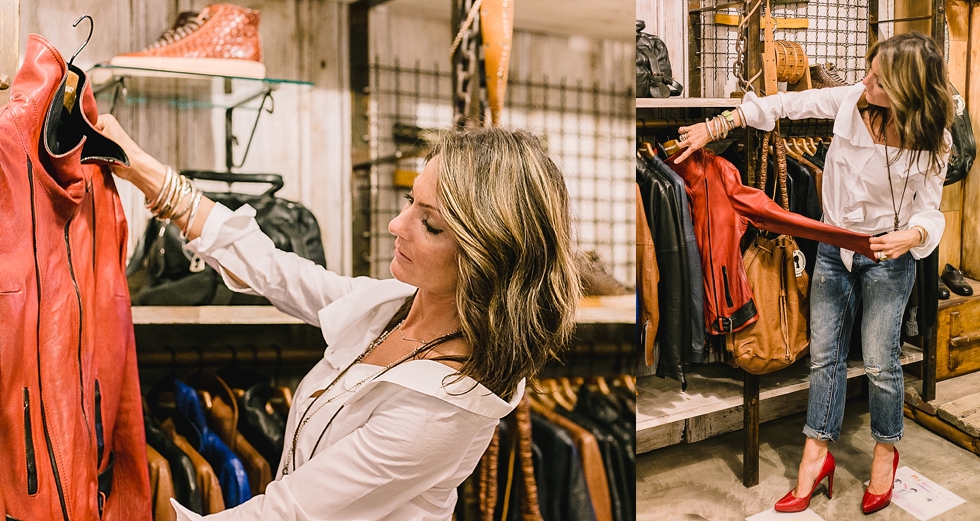 *** If you wish to have new photos taken for your brand or business, please get in touch or find more information here! My business portrait session starts at an hour and can be extended to a whole branding session depending on what you would like to have captured.