After putting our belongings into a Berlin storage and loading our car with what we think we'll need during the next six months, we drive way down south to Italy. I love spending spring in Italy. While it's still cold, dull and grey in other parts of the world, there you might find yourself eating gelato in a sun-filled piazza several times a week.
I had always dreamed of an old stone house in Tuscany, with a cosy fireplace and the sight of hundreds of olive trees from my windows. After years of living an urban life in Berlin and Bristol, I so badly wanted to be immersed in beautiful countryside again, tranquility only interrupted by birdsong, long daily country walks right from my doorstep, and a deep reconnection with nature and the earth. We spent hours online to find the home of our dreams. I still remember the night we booked the first house… my heart literally bursting with joy and excitement.
So at the beginning of March, we find ourselves deep in the Tuscan countryside. The house we rent is part of a Podere, a traditional farm where they have been making Chianti wine and olive oil for probably centuries. There's a large villa, a few side buildings most of which are ruins, and a tiny chapel next to our small renovated stone house. From the kitchen window, we get a glimpse of the chapel's bell-tower and a rusty cross. I can see olive trees and bushes of lavender, waiting to sprout again and to send their adorable perfume into the world. Our landlord so kindly welcomes us with a big bouquet of olive, rosemary, oleander, holly twigs, bright yellow mimosas and a candle adorably decorated with olive sprigs. No sign of spring from the wisteria on the patio but I know it's only a matter of weeks.
On the first night, we feast on an antipasti platter with truffel salami, mortadella, young pecorino cheese, creamy dolce gorgonzola, canellini beans, candles lit up in the fire place while a thundersturm rages outside and destroys the wifi connection, sending us into an unhurried offline life for two days… The wifi remains an elusive thing there, never can we be sure if we can hop on prescheduled skypes with our clients or not. My patience is tested, and I think it's an advantage we're no netflix addicts… it's life in rural Tuscany after all.
I never imagined Tuscany to have such an abundance of woodlands. Where we live, in the Val di Merse close to Sovicille, the woods have a very rare characteristic to them, which is their thick, ancient vegetation, having remained intact for hundreds of years. Hills covered with various oaks, chestnuts, cypresses, even junipers, wearing their lime green and dark blue fruits like pearls. Tiny hamlets, old farmhouses, medieval villages and villas, often complete with churches, are nestled in those woods around Sovicille. We are lucky to live in one of them for the first month. It truly is a little paradise.
We take endless walks through these woods. The house is 4km away from the next main road and we're all on our own most of the time. This feeling, as if you're the only ones on this planet… it's so rare and priceless these days, a true luxury. And the peacefulness… how quiet and calm these forests are so far away from civilisation. I've been longing for something like this for years. Maybe all my life. Sometimes, I just stop whatever I'm doing, just to take in the quietness for a while.
The variety of creatures we meet in the woods feels unusual for us city dwellers. Badgers, families of wild boars, a fox, deer, numerous rodents, neon-yellow brimstone butterflies, emerald-green lizards… Sometimes, I get scared, too, especially by the snakes. I almost step on one which doesn't appear to be startled one tiny bit by me; another night, I get hit by a bat while sitting out on the patio in the dark watching the stars. My favourite experience and also the most scary of all happens one morning as I open the bedroom window and find a huge snake taking a sun bath in the rambler rose, about four metres above the ground! Why had it never occured to me before that snakes can actually climb so high (hello, biblical stories of Adam and Eve and a snake in the trees) nor that Tuscany had snakes like this? But here we are, immersed so completely in nature that I need to calm down and be humble and go with the flow of it all.
I get all excited when I find porcupine quills (spikes). Porcupines were imported to Tuscany by the Romans who liked their meat and now plenty of them roam the forests. To me this certainly feels exotic, as if we'd be walking around in a zoo.
From here, Florence is just a bit more than an hour way, so once a week we go for photo shoots and to meet with friends. Siena is even closer, so we head there for the weekly market and fill our baskets with everything the bountiful Tuscan spring has to offer, artichokes, fresh peas, beans. I dive into one of Siena's many highlights, the Pinacoteca Nazionale. So many stunning pieces of my favorite Renaissance era are on display. I'd say it's three times more than what I find Berlin's Gemäldegalerie. I could spend days in this museum, so I hope to be back soon. There are so many fantastic museums (and churches, of course) in Italy – a lifetime could be filled with exploring them all…
We also have friends round for lunch outside in the garden, next to the olive trees. There's this prevalent feeling of belonging here, that I've had from the very first moment my feet touched Italian ground almost twenty years ago. I have no idea why but I feel so insanely happy in Italy. Maybe I lived here in an earlier life, probably during Renaissance times. It's the only explanation I have.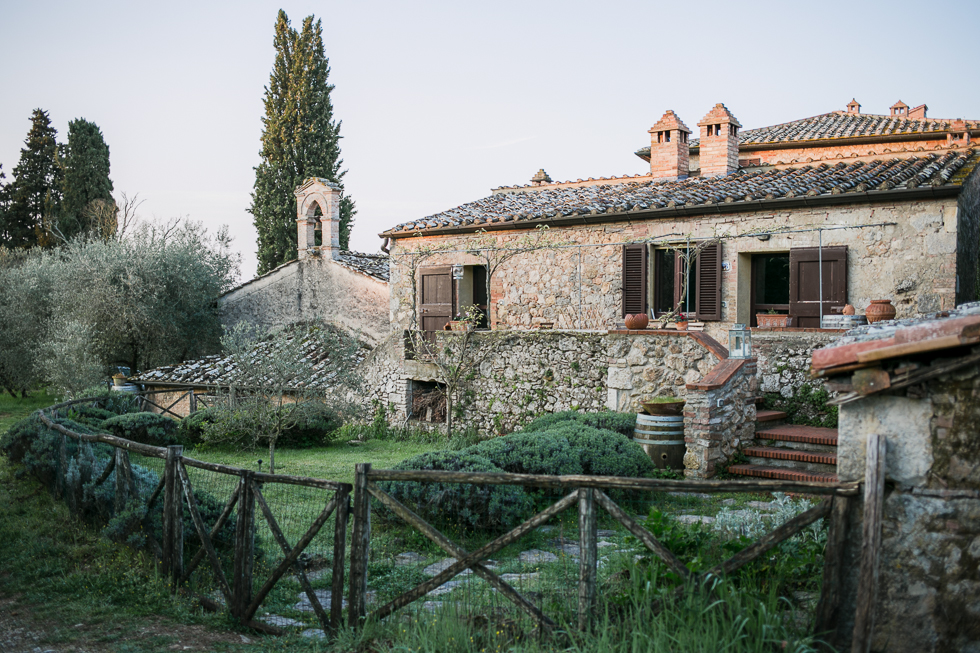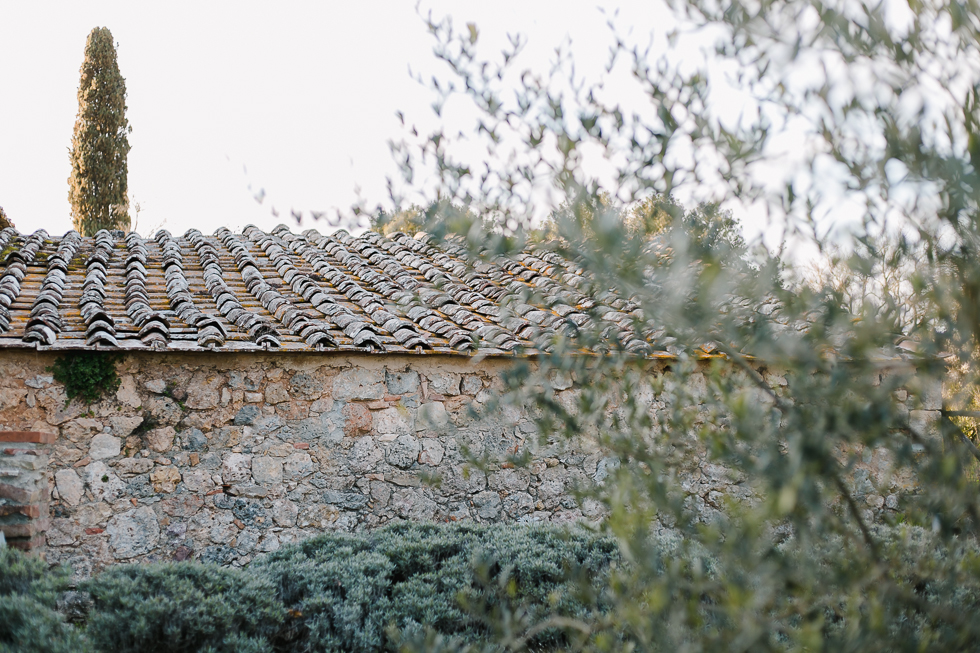 The kitchen window of the house opened directly onto to the tiny chapel. What a wonderful, sacred view! Behind our house, you can see the villa.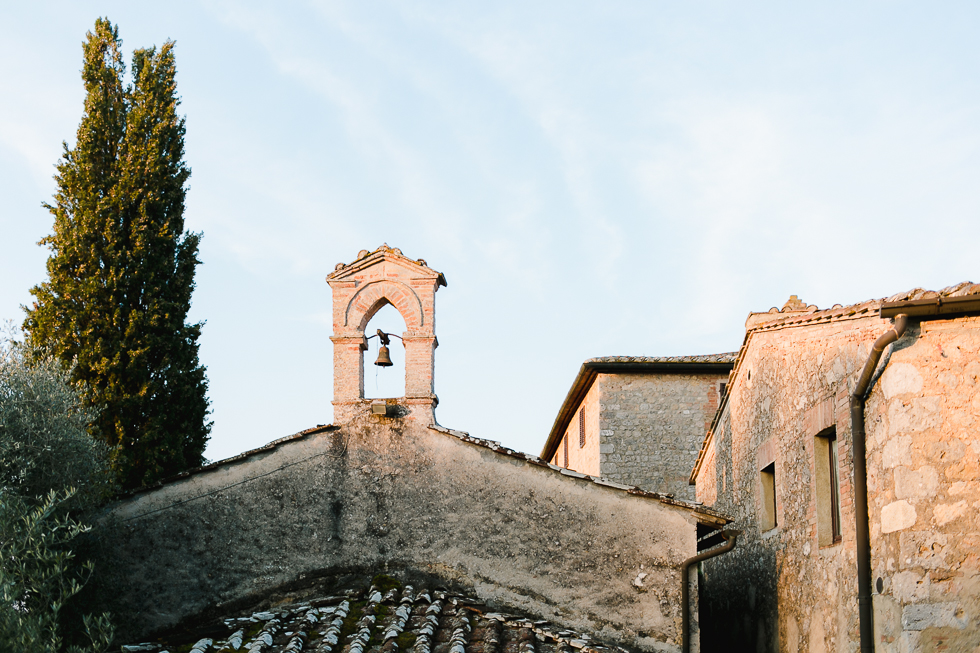 The beautiful courtyard between our house and the villa, we looked out to it from our bedroom… it felt so stately to walk around here, and sometimes we sat down on the bench for a while.








The snake experience…



The vast grounds surrounding podere… vineyards, olive groves, endless thick forests with the most gorgeous old trees.














A field with finocchio opposite the house invited us to harvest wild fennel every now and then. Tastes great with yoghurt and oven-roasted vegetables.


The tiny chapel next to the house. An absolute gem.





The area of the Val di Merse in which the house is located is still relatively undiscovered by tourism, and yet, as in all over Italy, there's SO much to see and explore in every little corner of it. We heard of this beautiful 'chiostro', a Cistercian cloister partly dating back to 1189, in one of the tiny villages close to us and of course, we had to see it. It seems we were really lucky, as when we told our landlord, he said in all these years he's lived in the region, he made several efforts to go and see it but it was always closed. You basically just turn up in front of the door at one of the opening times, ring a phone number and hope that the door will be opened for you a few minutes later. The columns of white, red and dark reen marble are decorated with sculpted scenes from the Old Testament, Kain and Abel, King Solomon's ring, a griffin devouring a fish. We stay about an hour until we are the last visitors. Seeing that we're interested in the history of the cloister, the guide shows us around the garden and old wine cellar which felt like it could be turned into a wonderful museum about winemaking. When I mentioned this we learn that the owners actually have plans to do exactly that in the future. Can you see how many stories unfold, each and every moment, everywhere in Italy…? That's why I love it so. I'm always after the stories, the stories behind something, and Italy and its people is full of them, and they're so generous in sharing them as well. Anyway, if you're in the area and in the mood for some culture, the cloister of Torri is really nice.




That's us right below where our bedroom was. Can you imagine the snake climbed all the way up? Nature just keeps astonishing me again and again. I love this photo that the wonderful Georgette aka Girl in Florence kindly took of us when she came round for a visit. A beautiful moment preserved!