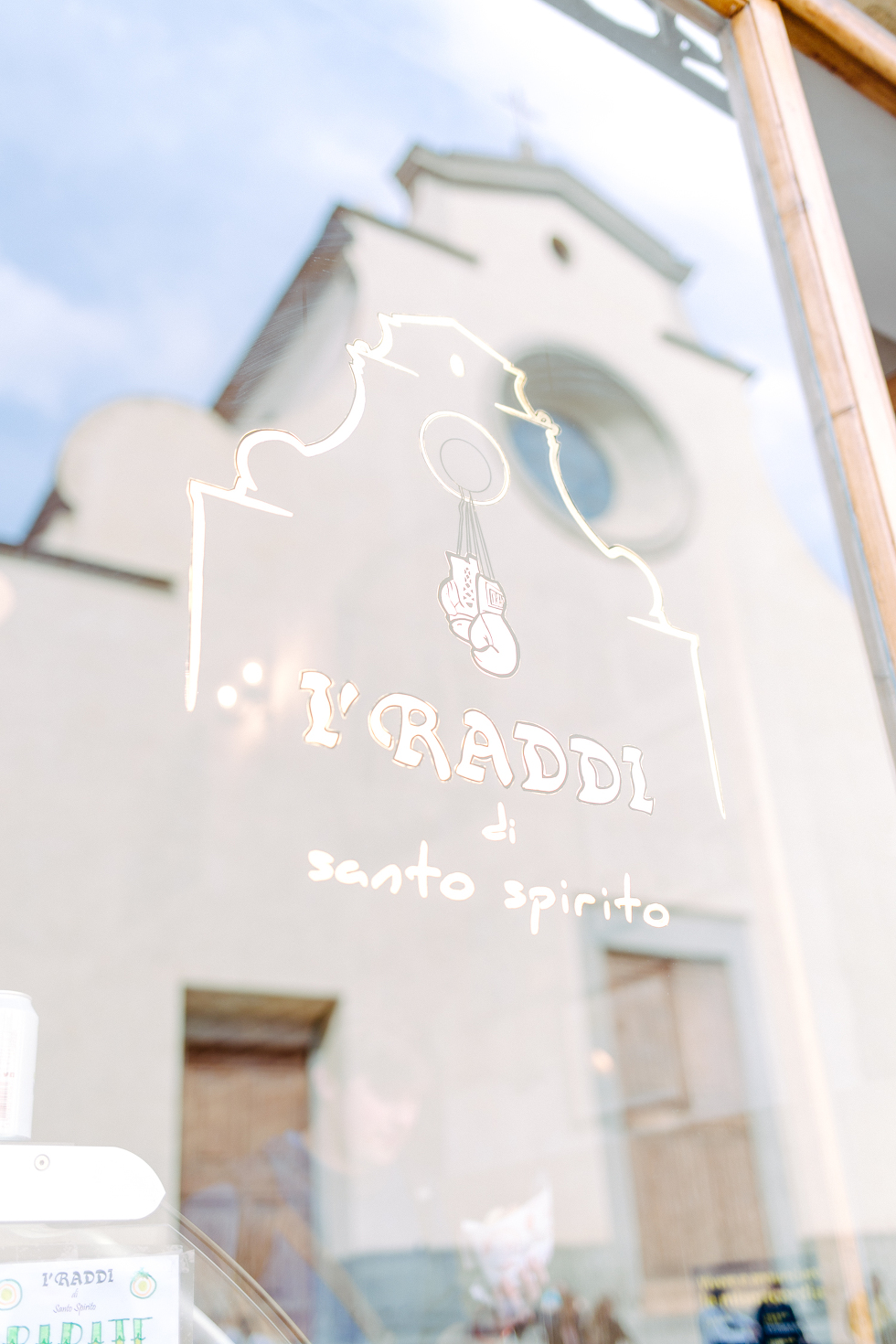 To the wrinkly old lady on Piazza Santo Spirito, selling hand-bound flower bouquets from her Impruneta garden.
To the tiny yellow car parked in front of my palazzo.
To all the sweet little cars as mini as a Chanel handbag. I want to put you in my pocket.
To the bells' chime playing the soundtrack of my Tuscan days.
To the waitress offering me a whole plate – not just a taste – of a special kind of focaccia just because I asked what it is. Turned out, the best focaccia ever.
To the warm 'affogato' cup in my hand. A heartwarming treat for those rare rainy Tuscan days. An ice-cold scoop of vanilla ice cream swimming in the creamiest thick hot chocolate.
To the boys playing in their hometown's small piazza, banging their white ball against the church wall as if it was the best soccer field in the world.
To the Ferrari-red poppy flowers, turning the landscape – already so lush, already so spring-green at the end of March – into a vibrant painting that could have come right out of Monet's brush.
To the happy, smiling baker who seemed to have taken a full-on bath in flour. Flour on his cheeks, in his hair, everywhere.
To the crunchy sfogliatelle. My favourite Italian snack. Sfo-glia-tel-le. Like a poem, a song, a rhyme, a tongue twister, all in one word.
To macelleria, zenzero and vabbè, three words I very much liked to add to my ever growing Italian language vocabulary.
To the narrow cobble-stoned vias. Via San Benedetto. Via delle Belle Donne. Via Maffia. I wore a pair of shoes out on you.
To the dove that pooed on my jacket. In true Italian tradition, you brought me luck.
To the American woman, standing in front of the tiny supermercato in that very small Tuscan hilltown, saying to her husband: 'Let's see if they have coconut oil.'   (Good luck.)
To the graffiti carved right into the dark green moss covering giardino Torrigiani's walls. No frescoes, no spray paint. Art & creativity, everywhere in Italy.
To the flock of green parrots dancing above my head, filling the air with their scratchy cries.
To the weathered wooden ladder sat against the gnarly olive tree. Sometimes I wish my eyes could take photos.
You.
You all.
Are, what Italy means to me.
"You may have the universe, if I may have Italy."
Giuseppe Verdi